Donate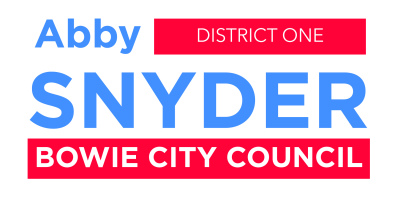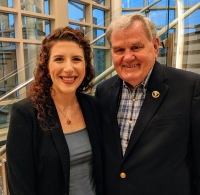 ​​​​​​​"Abigail Snyder has a solid moral compass. Its points are Faith, Family, Service and Community.  
I believe that background combined with a youthful enthusiasm and a woman's perspective that has been missing from City Council for too long, will insure a quality future for the city.  
I respectfully request your vote for Abigail Snyder on November 5th."

 

- Mayor Fred Robinson, Bowie​
"I have had the privilege to know Abby Snyder for 20 years, in many capacities.  I have watched her grow as a dynamic young leader. Her love of her hometown Bowie is enormous, whose commitment to working for social justice and what is right is unmatched, and whose boundless energy and take charge spirit allow her to get more done than most of us in a single day.  She is a woman who speaks her truth, with an honesty that is refreshing, an awareness of the views of others that is unusual and much needed in our world today, and with the integrity of not being beholden to "special interests" operating behind the scenes for their own purposes. She has an understanding of the issues that impact our community beyond her years, and creativity and the ability to go "outside the box" in search of solutions. She is everything I would hope for in a leader of our city.  And so I encourage all of my fellow Bowie-ites who live in District 1 to vote for Abby Snyder as your new City Council representative – she is already working to "Make Bowie Better" for all of us."

- Steve Weisman, 19 year Bowie resident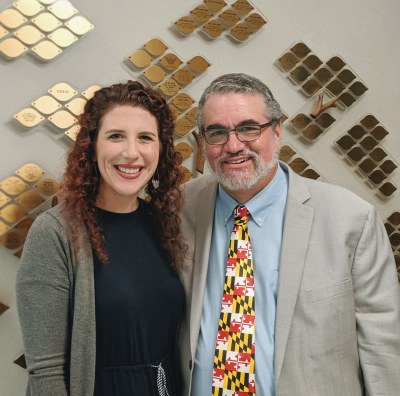 "I'll be voting for Abigail Snyder because I saw her grassroots community organizing firsthand when the City Council tried to change course on the ice arena decision. She was articulate and did a wonderful job  - she listened to various members of our community on al sides and found common ground. Abigail is intelligent, focused, brings people together, finds the common ground and loves Bowie! She sees a bright future for our city and has a vision to make that reality."

- Lisa Gottman, W Section (1A)
"Abby Snyder is an extremely bright, well-rounded, educated, professional young woman that will be a great asset for our community on the City Council.  
I respect Abby's commitment to her family and to the entire Bowie Community. She will serve us well.  I know her. I respect her. I trust her.  I am proud to join a fast-growing group supporting her campaign for city council.  She will rekindle a strong voice for the District One community. Vote Abby Snyder for City Council."
- Jimmy Marcos, City Council At-Large

"I have had the pleasure of knowing Abby Snyder since she was a young girl.  She has always been a force to be reckoned with when she is passionate about a cause.  We have seen this in her grass roots campaign to bring the proposed - and now passed - new Bowie Ice Rink up for a second vote.  She hears her constituents concerns regarding traffic issues in Bowie, and will seek to work with the council to help remedy this situation.  Her belief in, and commitment to promote the three pillars on which the City of Bowie stands - growth, unity, and progress will be why I am voting for Abby Snyder for District 1 Councilman."

- Elyse Porambo, Saddlebrook (1B)

"I'm proud to support Abigail Snyder for Bowie City Council. As a lifelong City of Bowie resident who is now raising three kids here, it's important to me that the City of Bowie continues to improve. In order for this to happen, we need a city council member who will have our best interests at heart, and that's Ms. Snyder. I know firsthand that she is a passionate advocate for the causes that she believes in, and there is no doubt in my mind that she will work hard to 'Make Bowie Better."

- Cheryl Richardson, W Section (1A)
Comptroller of Maryland Peter Franchot




Bowie Councilman Dr. Isaac Trouth

Widmann Financial Services 

Bowie Hockey Club


Melford Dental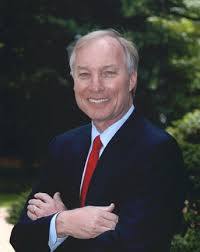 Make Bowie Better (Click to Download)
There truly are not words to thank all of you for your support over the past few months. I went into this campaign blind but with passion, and walked out 3 months later with 1/3 of District 1 in my corner. It is an amazing accomplishment, but something I could have never done on my own. Your support, words of encouragement, donations, canvassing, electioneering, tissues when I was crying, and pride in my fight to win the City Council seat are what kept me going each time I thought I might not really be cut out for the race. ​​​​​


The final results:
    Abigail F. Snyder — 785

    Michael Esteve — 1,659
​


As tough as this loss is, a friend reminded me that of that saying "lost the battle, but won the war." I like to think of this outcome that way. Now...off to win that war!

With appreciation and gratitude, 
~Abby
​